EPISODE SUMMARY
Join scientist and mindset & high-performance coach Claudia Garbutt and leadership expert Scott J. Miller as they talk about turning your mess into your success.
In this episode you'll learn about:
– Owning your mess & turning it into your success
– The liberating power of vulnerability & authenticity
– The top 3 leadership skills of successful leaders

EPISODE NOTES
Scott Jeffrey Miller currently serves as FranklinCovey's senior advisor on thought leadership, leading the strategy and development of the firm's speaker's bureau, as well as the publication of podcasts, webcasts, and bestselling books.
He's a keynote speaker, #1 bestselling author, host of the world's fastest-growing leadership podcast "FranklinCovey On Leadership With Scott Miller" & creator of Ignite Your Genius Career Coaching.
He is the author of the award-winning, multivolume Mess to Success series, including Management Mess to Leadership Success:
30 Challenges to Become the Leader You Would Follow and the forthcoming Marketing Mess to Brand Success (May 2021) and Job Mess to Career Success (January 2022).
He is the co-author of The Wall Street Journal bestseller, Everyone Deserves a Great Manager: The 6 Critical Practices for Leading a Team, and the author of Master Mentors: 30 Transformative Insights from Our Greatest Minds (September 2021), which features insights from his interviews with the leading thinkers of our time.
You can find him here:
Website:
Podcast:
https://podcasts.apple.com/us/podcast/franklincovey-on-leadership-with-scott-miller/id1391164389
LinkedIn:
https://www.linkedin.com/in/scottmillerj1/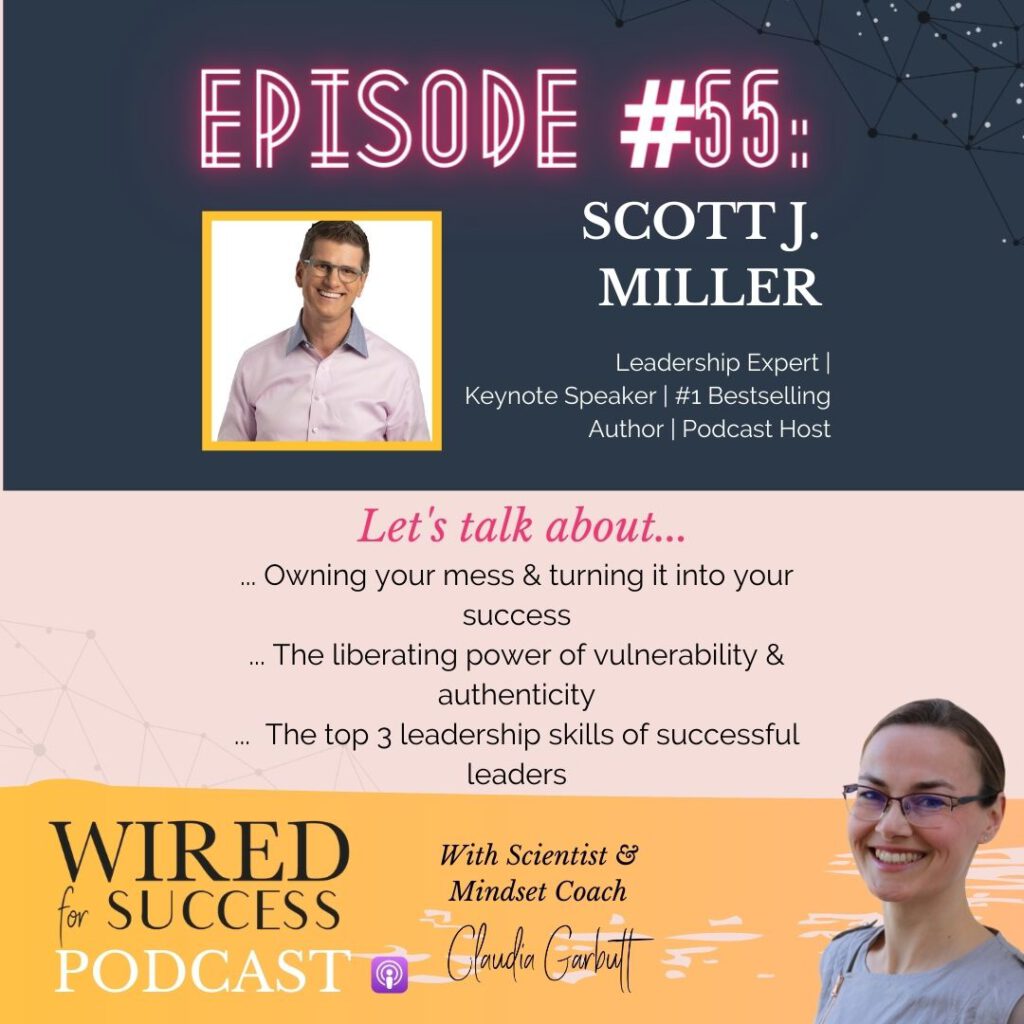 If you enjoyed this episode, learned something new, had an epiphany moment – or were reminded about a simple truth that you had forgotten, please let me know by leaving a review and a comment!
I'm always open to suggestions – maybe you have a specific topic in mind that you would love to learn more about or you know someone who would be a fantastic guest for this show – leave a comment and let me know!
Oh, and make sure you subscribe to the podcast so you don't miss out on any of the amazing future episodes! You can subscribe here: https://podcasts.apple.com/de/podcast/wired-for-success-podcast/id1523287703
Work with me
And if you're interested in working with me, you can book a free 20min strategy session to discuss how I can best help you.
---
Recent posts: