EPISODE SUMMARY
Join scientist and mindset & high-performance coach Claudia Garbutt and serial entrepreneur Stephen Halasnik as they talk about what it takes to build million-dollar companies.
In this episode you'll learn about:
– Finding & evaluating profitable business ideas
– Making decisions based on solid data vs the stories in your mind
– Taking calculated risks
EPISODE NOTES
Stephen Halasnik is a successful serial entrepreneur who has built 6 companies in the $5 million to $25 million yearly revenue mark. One of those companies made the Inc 500 fastest growing list and another made the Inc 5000 fastest growing list in 2020.
Stephen also wrote a chapter in a best-selling book called Crash and Learned about his entrepreneurial path over the last 30 years.
You can find him here:
Website: https://www.financingsolutionsnow.com/
LinkedIn: https://www.linkedin.com/in/stephen-halasnik/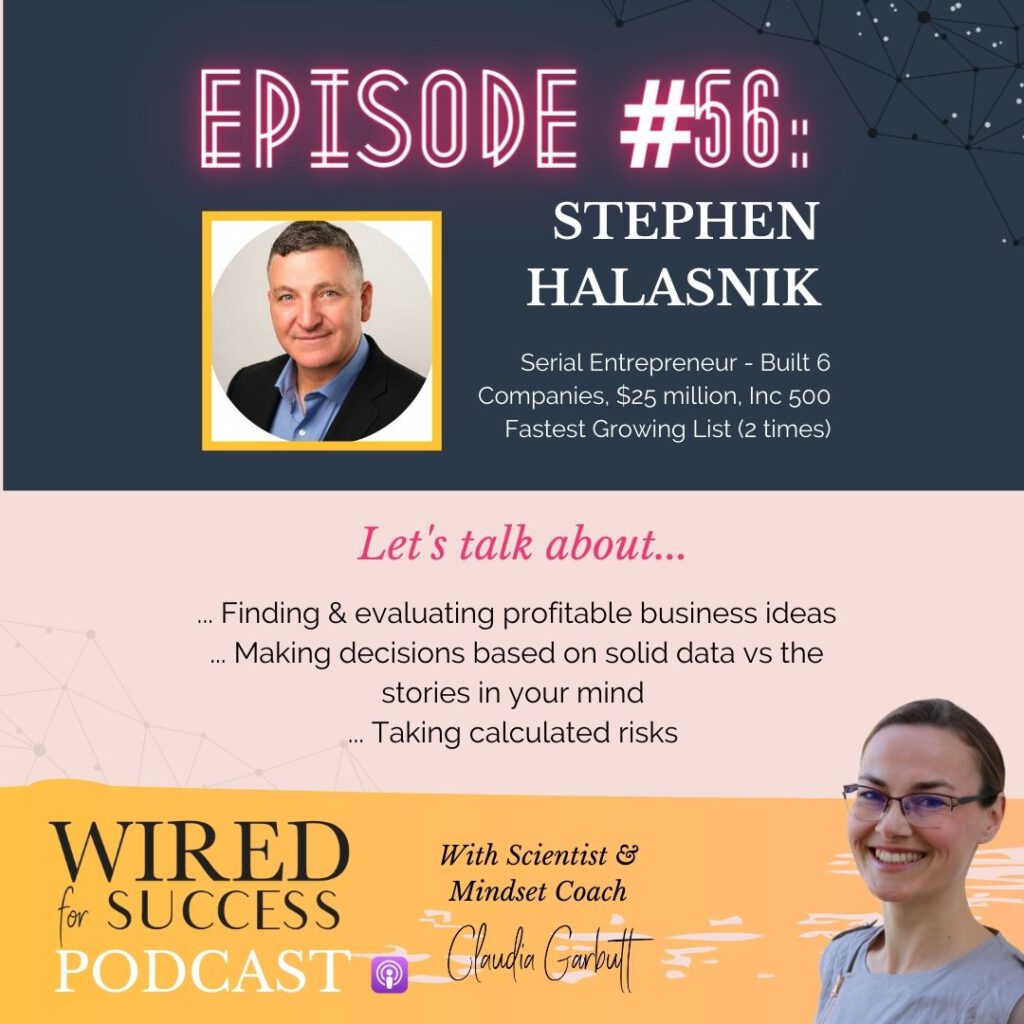 If you enjoyed this episode, learned something new, had an epiphany moment – or were reminded about a simple truth that you had forgotten, please let me know by leaving a review and a comment!
I'm always open to suggestions – maybe you have a specific topic in mind that you would love to learn more about or you know someone who would be a fantastic guest for this show – leave a comment and let me know!
Oh, and make sure you subscribe to the podcast so you don't miss out on any of the amazing future episodes! You can subscribe here: https://podcasts.apple.com/de/podcast/wired-for-success-podcast/id1523287703
Work with me
And if you're interested in working with me, you can book a free 20min strategy session to figure out what your current success blockers are and how I can best help you.
---
Recent posts: