EPISODE SUMMARY
Join scientist and mindset & high-performance coach Claudia Garbutt and Ebay Powerseller & teacher Michelle Hougland
as they talk about entrepreneurial mindset, Ebay, YouTube, SEO, and a lot more.
In this episode we talk about: 
… The importance of taking action despite fear
… Prioritizing & staying in alignment
… Treasure-hunting, making data-driven decisions & building a successful online business
EPISODE NOTES
Michelle has been a successful online entrepreneur for over 16 years with multiple streams of income. Through desperation to replace her dental career income years ago, so she could stay home with her newborn, Michelle jumped into her online business with passion and no experience. She quickly learned how to succeed and thrive as an online entrepreneur.
Out of her desire to help save others from the same pitfalls she encountered early on, Michelle authored her digital ebook: Ebay Consignment "The Easy Way" and she is the online course creator of "Starting your own Successful Ebay Business".
Over the years she has received awards such as Ebay Top Seller and PowerSeller. She has taught on many stages, but her favorite platforms were discovered in January 2020, when she launched her You Tube channel: Paladin Global Market and in August 2020 her podcast that followed: Paladin Global Market's Online Business podcast.
You can learn more here:
YouTube:
https://www.youtube.com/PaladinGlobalMarket
Instagram:
https://www.instagram.com/paladinglobalmarket/
LinkedIn:
https://www.linkedin.com/in/paladin-global-market/
Paladin Global Market's Online Business Podcast:
https://podcasts.apple.com/us/podcast/paladin-global-markets-online-business-podcast/id1525557497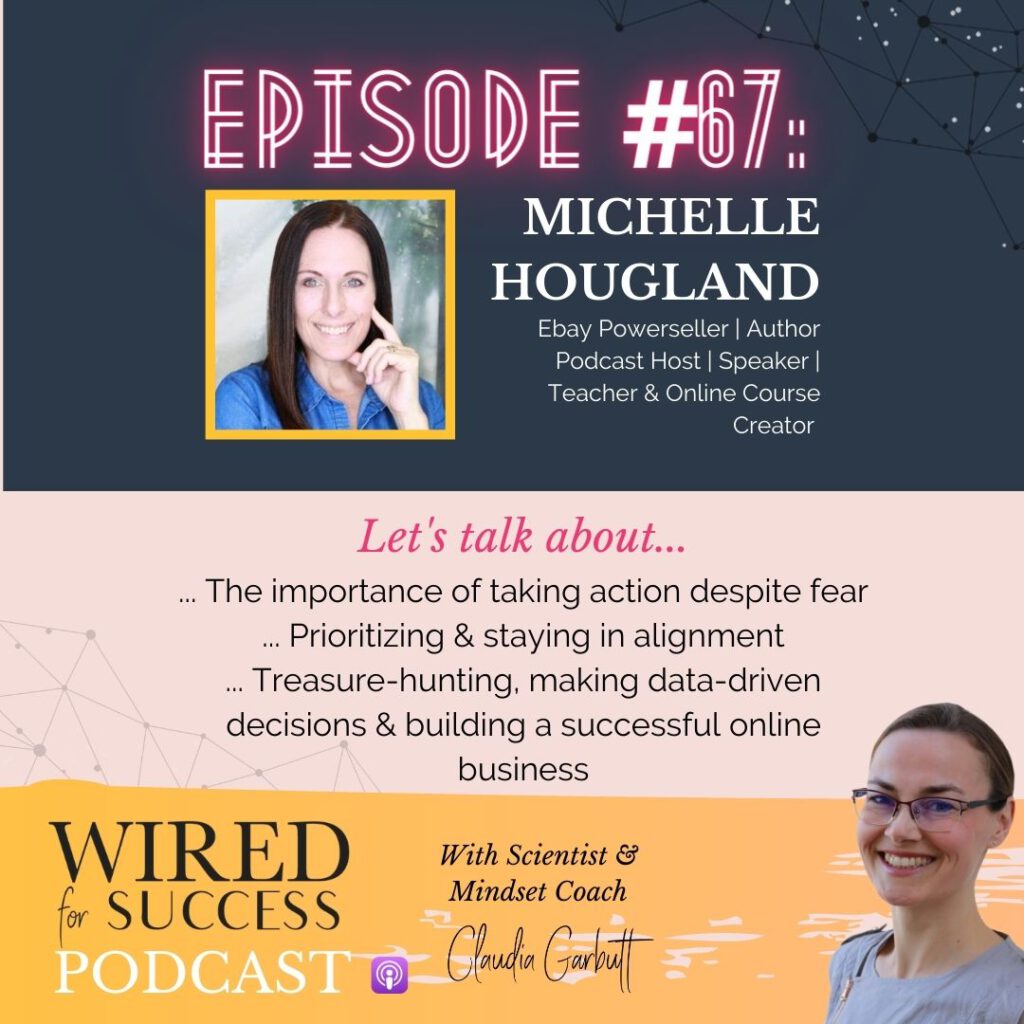 Or listen on:
If you enjoyed this episode, learned something new, had an epiphany moment – or were reminded about a simple truth that you had forgotten, please click the "Rate this podcast" button below and leave a review & rating. This is the easiest way to support the show & I really appreciate it.
Oh, and make sure you subscribe to the podcast so you don't miss out on any of the amazing future episodes!
And if you're interested in working with me, you can book a free 20min strategy session to figure out what your current success blockers are and how I can best help you.
Recent posts: