EPISODE SUMMARY
Today I'm sharing the story of one of the high-achieving women I worked with: How she went from being the personification of success to hitting rock bottom and how I was able to help her bounce back quickly after over a year of suffering in silence.
In this episode you'll learn about:
– How feeling ashamed of your struggle prolongs your suffering
– Physical & mental symptoms that can be caused by chronic stress
– How developing high-performance habits that support your mental, emotional & physical wellbeing can help you bounce back fast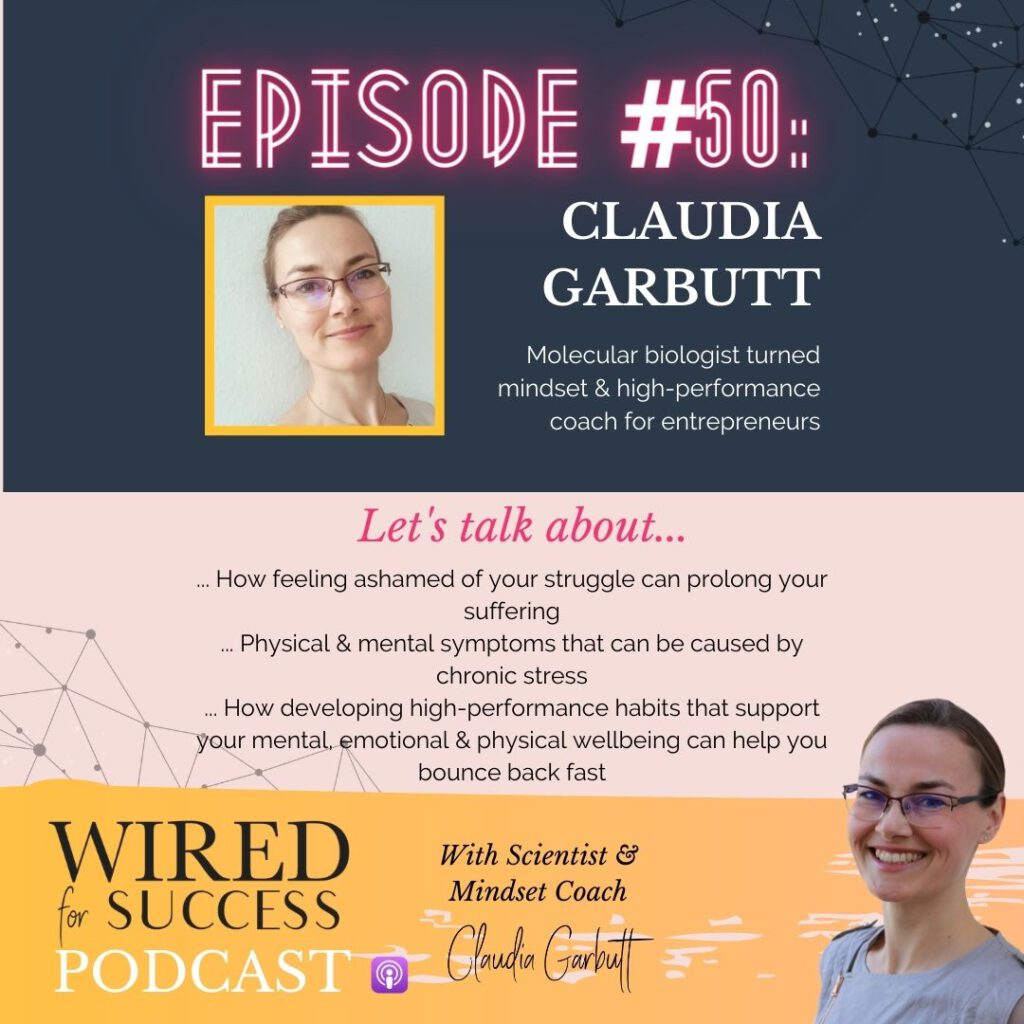 If you enjoyed this episode, learned something new, had an epiphany moment – or were reminded about a simple truth that you had forgotten, please let me know by leaving a review and a comment!
I'm always open to suggestions – maybe you have a specific topic in mind that you would love to learn more about or you know someone who would be a fantastic guest for this show – leave a comment and let me know!
Oh, and make sure you subscribe to the podcast so you don't miss out on any of the amazing future episodes! You can subscribe here: https://podcasts.apple.com/de/podcast/wired-for-success-podcast/id1523287703
Work with me
And if you're interested in working with me, you can book a free 20min strategy session to discuss how I can best help you.
---
Recent posts: